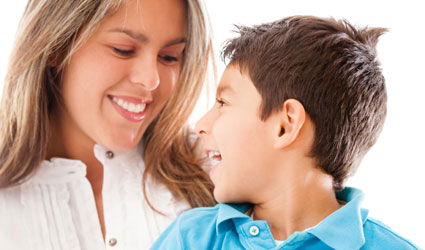 ONCE upon a time, young Carlos was talking to his mother as she was tucking him into bed one school night.
"Mama?" whispered the boy.
"Si, cariño?" replied his mother as she was fluffing his pillow.
"What will I be when I grow up?"
"Well, you will have a nice casa, a lovely family of your own and a good trabajo, of course!"
"But my friends say there are no jobs in Spain…"
"But Carlos, look at your papa and I, we…." but her son interrupted her:
"…you work so hard, but every year we have less money and there may not even be a pension when you are old."
"We are lucky to have jobs at all, with all the redundancies and unemployment, and you go to a good local school…" his mother countered a little affronted and surprised by her young son's concerns.
"When the school is not on strike!" Carlos muttered, thinking of all the days he had had to follow his mother to her job at the hospital.
"Calmate, cariño! There is plenty of time before you need to worry…" she tried to console her son.
"I am calm. But I have been reading the newspapers and they say that more than one in every four people are unemployed in our country and that among younger people it's almost impossible – less than half have jobs. Is it even worth going to school?"
"But Carlos, you have to go to school – it is very difficult to become a successful pop star…"
"No mama, that is not it. If I hope ever to make a good living there is only one job I can do…"
"And there are so many unemployed architects, with the construction industry collapsed."
"No mama, that is not it either…"
"Well, what then? What is it you want to do when you grow up?"
"I will be a politician. And I will have a big house – many houses – I will buy one for you and papa, too. I will have big parties with Champagne and caviar, and I will have bank accounts in Switzerland where I will stash all the money, in case there are problems…"
"But cariño, that is illegal!"
"Don't worry mama – everyone is doing it. If worst comes to worst, I will spend a week or so in jail, then the judge will pardon me and I will be able to spend all the money."
"I don't know where you get these crazy ideas from…" said mama and kisses her son good night.
The End.