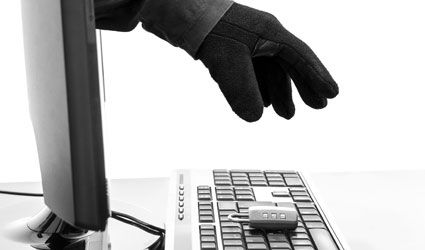 ANOTHER friend of mine's been hit by an email fraud.
This time round, her family, friends and contacts received repeated requests for money so she could return to Australia from London where she'd been "mugged". All lies. Well, call me a cynic but this got me thinking about all the other internet scams popping up that are so cutthroat they make a Siberian gulag look like a Swiss Finishing School.
For starters, what about all those nice Nigerians who have identified you as the only surviving heir of recently deceased potentate, Lawd Whatsisname? Or those Save The Children orphanage funds you've been implored to look after? Not forgetting that nice North Korean general who's begged you to manage $10,000,000 until he can defect to the West? Or the Spanish National Lottery you've won although you've never bought a ticket in your life?
Every day, millions of people get these bogus "419" e-mails (so-called after a section of Nigeria's legal code) promising millions. Police estimate the average loss in the UK alone is over £35,000.
The  sender poses as a banker, official or royal toadie, wanting to move huge sums your way. But there's no money to be moved – except yours.
I'm reminded of this by the recent confession by a "scam mail addict" of paying out £200,000 to scammers. Sylvia Kneller of Farnham, Surrey, whose first husband left her over her refusal to stop responding to letters, spoke of its impact on her life in a bid to warn others.
"I have been doing it since I was 20 and I am now 76. The amount of money, £200,000, is what I have spent thinking that I was going to win, to get money back, but I never got a penny. I can honestly say I have never had one penny from them.
"But in your mind, if you are a believer, you believe it and that's it and other people start on at you and you know they are right but you still believe, you still want to do it, it becomes like an addiction really."
It's often said a fool and his money are soon parted. Hardly! In these austerity-stricken days a fool and his money are lucky to get together in the first place …
Nora Johnson's thrillers 'Retribution', 'Soul Stealer','The De Clerambault Code' (www.nora-johnson.com) available from Amazon in paperback/eBook (€0.89;£0.77) and iBookstore.Profits to Cudeca.