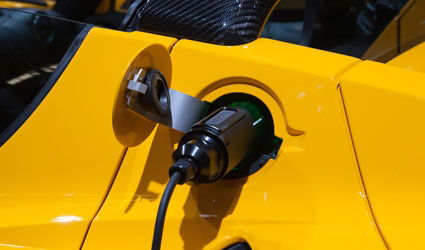 ELECTRIC car manufacturer Tesla has opened new supercharger locations connecting the Netherlands, Germany, Switzerland and Austria.
These newly-energised routes will enable the users of the company's Model S car to enjoy free and convenient trips in central Europe.
These charging stations, reportedly the fastest in the world, provide half a car battery charge in 20 minutes and a full charge in 75 minutes.
The California-based company aims at installing these superchargers near amenities like roadside restaurants, cafes and shopping centres.
These new superchargers in Germany, Switzerland, Austria and the Netherlands represent a new milestone in the expansion of the European network.
In Germany, they connect Cologne, Frankfurt, Stuttgart and Munich.
In the Netherlands, they connect Amsterdam to Cologne and Brussels, and in Switzerland the stations connect Zurich and Geneva.
The American manufacturer is due to open its first official sales point in Spain during the first half of 2014.
Their landing in the Spanish market will come with the installation superchargers in the national road network.