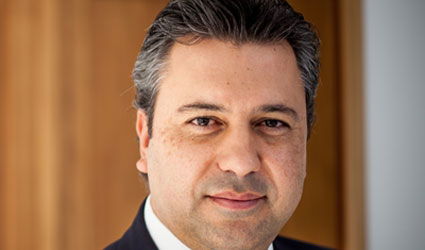 The highly awaited recovery of Spain's troubled property market is set happen at long last, but not at the hands of individual house hunters. 
The past 12 months in particular has seen a boost in interest in Spanish property by foreign investors looking to cash in on the highly depressed property prices which tumbled from their pre-crisis highs. 
Spain has a stock of 650,000 unsold homes, with average prices having fallen by 30 per cent since the start of 2008, government figures show. 
Industry insiders say this increased interest signals that the worst may be over. 
In 2013 Spain's state-organised 'bad bank" took €54bn of troubled property loans from the balance sheets of the country's nationalised lenders, the Financial Times reports. Sareb has begun to place these assets into portfolios to be sold to investors, which has helped generate confidence that a floor may have been set on prices.
International real estate investment consultant Gaspar Lino says "I am seeing the trend of interest revived in Spanish property as I am a lot more active with international investors and funds seeking my advisory services to enter the Spanish property market."
Gaspar Lino is the CEO of the Peninsula, a property group with more than 1100 homes under development or management, representing a volume of sales in excess of €300 million.
Financial Times reporter Miles Johnson writes: "The question all those with eyes on Spain's economy are asking is whether this increased interest from supposedly 'smart money' is an indication a floor has been placed under the property market, or whether such deals are simply speculative bets on heavily distressed assets."
A rush of deals from private equity groups has been used by supporters of both sides of the argument to justify their case, according to the Financial Times. 
"Since the end of summer a number of real estate portfolios have been sold to more adventurous private equity buyers such as Blackstone and HIG Capital," Johnson reveals.
"The latter has bought a stake in the first large package of property assets put on the market by Sareb, Spain's so-called 'bad bank'."
"The banks need to sell their stock, and the bad bank is being very active in selling portfolios, which means there are several large players who are in a selling position," says Victor Casarrubios, partner at Jones Day in Madrid recently told the Financial Times. "On the other side, there are buyers expecting to find low prices and high rental yields, but this gap may become smaller as time goes on."
According to Johnson there have been indications that slower, more conservative investors are considering transactions in Spain.
The surge in foreign investor interest in the property market extends to Spain's European counterparts.
Investment in European commercial property hit the highest level since the credit crunch in 2013, CBRE data shows. Activity was up 21% year on the year to €154bn.
"Most transactions were in the UK and Germany, but CBRE's data showed the fastest levels of growth in peripheral economies such as Spain, Portugal and Ireland, where property markets have been severely depressed in recent years," writes Kate Allen for the Financial Times.
Meanwhile, Gaspar Lino – who launched his successful international real estate career in Spain at the height of the property boom – feels he has a more rounded understanding of the current situation due to his first-hand local knowledge coupled with a global perspective on the real estate marketplace. 
"In my opinion there will be a window of opportunity for investors to benefit from the lowest prices for property assets in Spain which will last until the summer," Gaspar Lino says. 
"Prices have bottomed out and will rise at a faster rate than expected and we will see that in the second half of this year," adds Lino.