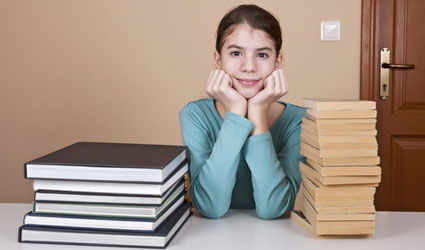 THE Spanish Ministry of Education has confirmed that next term there will be different textbooks for first, third and fifth year of Primary School.
This is because the new education law includes a different curriculum and several different subjects, and comes at a time when grants for school books and other material have been reduced to the bare minimum.
Changes affecting other levels will be introduced gradually. Until now, books were changed every four years.
Parents have complained that books are a must, and that forcing parents to change them at a time when money is tighter than ever is an imposition, especially when the new law promotes reusing and recycling school materials. Parents' associations are asking that books be free for needy families, and will be meeting to find solutions.
The Spanish Confederation of Parents' Associations (Ceapa) has said that all book should be free during obligatory education and is looking into telling parents to rebel and not buy the books, especially as there are books from previous years already available.
The Ministry says it can't afford to pay for the books, but families can't either, as the new books will cost an average of €150 per child.