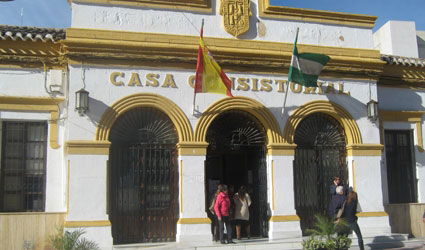 WORKS in Huercal Overa that cost the town hall more than €120,000 have barely lasted two months
The recent strong winds flattened more than 1,000 metres of fencing surrounding the industrial estate.
The Socialist party denounced "the wrong choice of municipal investment" by the current government team for throwing money at the construction of a fence at the front of the estate when most thefts have been commited at the rear of the premises. The socialist group will seek explanations from the government team on the lack of planning, claiming it is incomprehensible no metal bars were used to anchor the fencing against the concrete block wall.