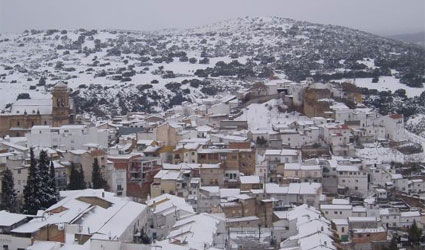 A FIREMAN has been left in hospital with serious head injuries after he and three colleagues were run over.
The four off-duty firefighters from Malaga were injured after being hit by a car while putting snow chains on their vehicle in Iznalloz, Granada.
Two have been released from hospital and another is in the traumatology department suffering from bruising and several fractures to his legs.
This incident is part of a day of trouble caused by the snow, wind and rain in Almeria, Granada and Seville. It  also closed down traffic through the straits and generated more than 250 calls to emergency services.