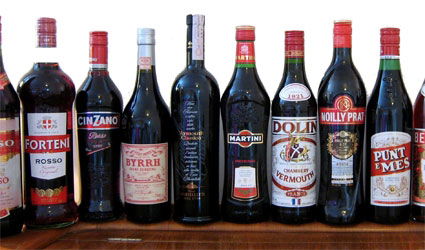 LITTLE did Catalan Joan Tapias know when he received a Cinzano bottle from his father that he would be opening Europe's first museum devoted to vermouth.
The Vermouth Museum is due to open in his hometown of Reus in April.
The centre will host a collection of more than 5,000 objects related to the drink: from its history to its production and the tools used to make it.
It will also have room for 1,800 vermouth brands, with more than 800 bottles coming from 50 different countries including China, Canada, Australia, Japan and Argentina.
Tapias has been collecting these items since his father gave him a bottle of vermouth in 1982 so he could start a collection.
The Vermouth Museum will be located in the upper floor of an 1860 modernist-style building.
It will have three halls, each named after a vermouth brand made in Reus.
The city is known as the 'gate' of vermouth to Spain, and up until 1970 was home for more than 30 vermouth producers.
The museum project will be complemented with a restaurant in the ground floor of the building, where visitors will have the chance to taste 35 vermouth types from around the world.