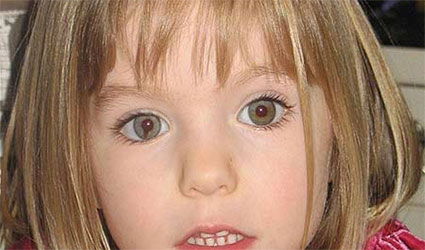 BRITISH detectives have flown to Portugal to follow up evidence in the case of Madeleine McCann.
A formal request was made last week by the British authorities to the Portugese attorney general's office for assistance with enquiries.
Three suspects who are believed to have committed burglaries in the area at the time of Madeleine's disappearance are to be questioned.  Mobile phone evidence uncovered when the case was reopened by Scotland Yard shows that the three suspects repeatedly called each other in the hours after she went missing.
There had been two incidents of burglary in the apartment block where the McCanns had been staying and several more in other apartments in the complex.
Madeleine has been missing since 2007, when she had been on holiday with her family in the resort of Praia da Luz in the Algarve.