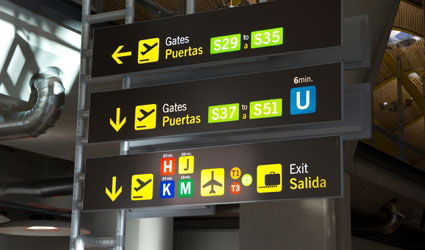 IN 2012, more than 190,000 foreign residents left Spain because they couldn't find work.
Most of them, 105,774 were from non-EU countries.
In 2011, only 15,229 foreign residents decided to leave the country.
The number of foreigners registered as residents of Spain on January 1, 2013, had fallen by 3.31 per cent compared to last year, making it the second year running that the foreign population has fallen. 
According to the National Institute of Statistics, there are currently 47,129,783 people in Spain, 0.29 per cent fewer than in 2011, of which 11.77 per cent are foreigners.
Last year was the first since 1996, when data was first collected, that the population of Spain fell.
According to the official census, the most numerous groups of foreigners in Spain are Romanians, Moroccans, British, Ecuadorians and Colombians.
The average age of the population of Spain is 42.78 for Spaniards and 35.01 for foreigners, making the total average 41.87.
The most populated regions are Andalucia, Cataluña, Madrid and Valencia, which between them have 60 per cent of the population.
The only region where the population increased in 2012 was the Canary Islands, and the foreign population decreased in all regions except from Aragon.