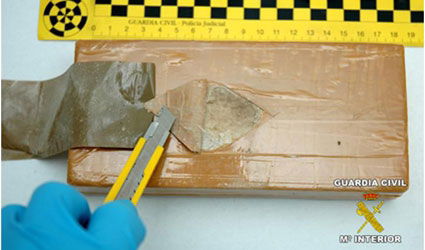 THE government has closed the storage unit at Malaga Port for drugs seized in police operations.  
The premises were targeted in November 2011 and 120 kilos of cocaine were stolen.
Almost 30 people have since been arrested.
The intruders switched off the alarms and cameras on a Saturday night and were able to work undisturbed for the rest of the weekend. The crime was not discovered until 7am on Monday when the guard arrived.
They took cocaine and a small amount of heroin, but ignored hashish which was also in the warehouse. A stolen van which was allegedly used to carry the drugs was found burned in Malaga.
Police investigating the crime initially said that they were "sure" that "someone inside" provided the intruders with information.
At the time of the robbery official statements spoke of 300 kilos of drugs being stolen, with unofficial sources claiming the true figure was more than one tonne.
The storage unit was packed due to delays in destroying drugs. In some cases, the drugs seized in police operations remained at the facilities for at least two years. Similar robberies were carried out at storage units in Sevilla, Cadiz and Huelva.
Until they have been analysed, they can't be destroyed, as they are needed as evidence. 
The government has said that from now on, smaller quantities of drugs will be stored as evidence while most of them will be taken to two incinerators which exist in Andalucia for this purpose.