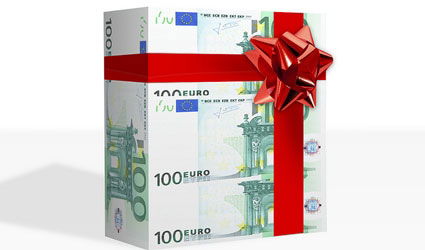 JUST like every week a regular punter called into his local lottery shop to see if his ticket had won a prize. However this time was different as he was left "reeling" at the  Lottery Administration No.3 office in El Ejido. The man who is retired, learned that he had won  €1.2 million for the special fraction of the First Prize of the National Lottery.
The man had the winning number, 73,099 which he had bought earlier in the week and also the special fraction, which made him an instant millionaire. The lottery shop owner, Jose Manuel Garcia, told how he  had to prepare psychologically the winner, after checking that his ticket was the millionaire ticket. "The man came into the shop and he had no idea, he thought he had won nothing, so I told him to sit down before breaking the news."
However, the impact of the revelation was so great, that the man, a regular customer of the establishment, was left completely stunned. He was not the only resident of El Ejido to win a prize because the shop had sold a further nine tickets in a series of  10with a prize value of €30,000 each.