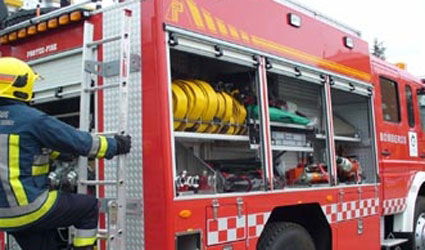 A FIRE outside the exclusive Marbella Club this morning has affected some shops and offices in the area, but guests remained undisturbed by the incident.
The fire began shortly before 10.30 this morning in a warehouse situated close to the Club. The warehouse was on the first floor of the Escada shop near the Marbella Club. The fire was caused by an electrical fault.
Fire services attended immediately and soon had the fire under control. There were no injuries or serious incidents.
A few days ago the Marbella Club group suffered a devastating fire in their Sierra Nevada hotel, El Lodge; a luxury hotel made of wood, is the only one in their chain not situated on the Costa del Sol. Plans are in hand to rebuild El Lodge.