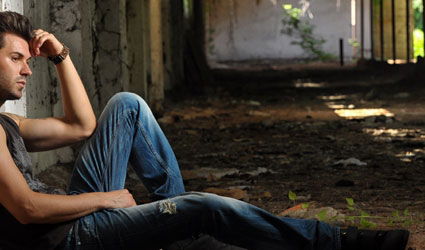 WITH Spain's youth unemployment rate standing at 57.7 per cent the country has signed up to a European Commission 'Youth Guarantee'.
It is one of 17 countries that has already submitted a plan to implement the guarantee, described as an ambitious EU-wide reform aiming to help all jobless people under 25 find employment, continued education, an apprenticeship or traineeship within four months of becoming unemployed or leaving formal education.
Another 11 European member states are still preparing their strategies to deliver a national Youth Guarantee scheme.
Laszlo Andor, European Commissioner for Employment, Social Affairs and Inclusion, said: "Leaving young people without help damages their lifetime prospects as well as Europe's economic potential and social cohesion. It is in each Member State's interest to act swiftly and put in place practical measures to help young people get a job or acquire the skills to get a job in the future".
In April 2013, EU Ministers adopted a Council recommendation on establishing a Youth Guarantee, which sets out in detail the measures and reforms to be put in place in order to ensure that everyone under 25 gets a real chance to get a foothold in the labour market. Most elements of the Youth Guarantee can be co-financed by the European Social Fund, such as provision of job-search support or training, extension and modernisation of apprenticeship systems, hiring subsidies or traineeship grants.
Member states with regions suffering more than 25 per cent youth unemployment will be entitled to more money from the EU to tackle the problem. That will mean a €881.44 million boost from Europe, which Spain will have to match from its European Social Fund allocation and spend on getting under-25s off the dole queues.
The Youth Guarantee is based on experience in Austria and Finland that show that investing in young people pays off. For example, the Finnish Youth Guarantee resulted in a reduction in unemployment amongst young people, with 83.5 per cent successfully allocated a job, traineeship, apprenticeship or further education within three months of registering.
For many Member States, the implementation of the Youth Guarantee will require structural reforms. For example, public employment services must be able to ensure individual young people receive appropriate advice on job, education and training opportunities most relevant to their own situation, resulting in a tailor-made, concrete offer within four months.
Another area requiring structural reforms concerns apprenticeships and vocational education and training systems. Member States must ensure that they give young people the skills that employers are looking for. In this respect, partnerships between trade unions, employers' organisations, educational establishments and public authorities for designing, implementing and assessing education and training courses are encouraged.
The Youth Guarantee does not come cheap – the International Labour Organisation has estimated the cost of setting up Youth Guarantees in the Eurozone at €21 billion per year.