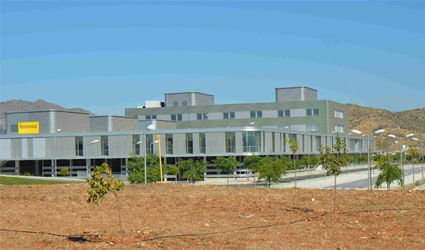 THE Guadalhorce Hospital is due to open at the end of this year.
Initially only part of the hospital will be opened, and the rest will follow throughout 2015, according to the Councillor for Equality, Health and Social Politics, Maria Jose Sanchez.
The Health Department will spend more than €378,000 to temporarily supply the hospital with electric and create provisional access roads to it.
Plans for a hospital to service all of the towns in the Guadalhorce Valley were announced nine years ago, but although work was completed some time ago, these two things have delayed the opening.
The hospital, in Cartama, is to provide health care for 105,000 people in 14 towns in the Guadalhorce Valley. It will have an A&E department, surgeries, wards and areas for tests and external consultations.