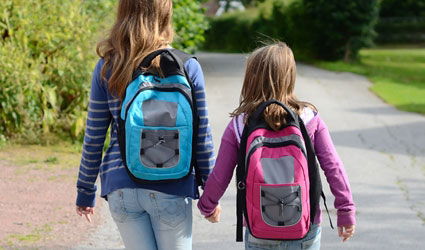 GETTING to school poses problems even when children live near schools.
Valencia city hall is solving the dilemma with its first Safe School Route so that pupils can walk to and from school overseen by police and volunteers.  More routes are due to follow.
Benidorm parents face a different situation, however.
When the next school year begins, 3,000 pupils living less than three kilometres away from their schools will lose their bus passes. Distances are measured as the crow flies although many pupils inside the radius have five or six-kilometre journeys.
Some will be driven to school, bringing traffic chaos, but others will have to walk, parents claimed.
To prove their point they recently boycotted the bus resulting in the predicted traffic tailbacks.  Several pupils took up to an hour to reach their schools on foot. 
"Now the Generalitat knows what to expect," warned mother Alicia Gonzalez as she dropped off her son at the Salto del Agua complex.