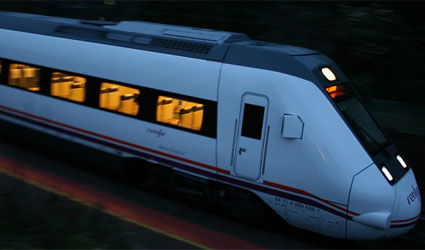 BUSINESS association Ferrmed has asked the Ministry of Development to earmark this year, or "at the latest" early next year, an additional €800 million for the third lane of the Mediterranean Corridor to arrive in Valencia in 2015, and Alicante, Murcia and Cartagena in 2016.
Ferrmed General Secretary, Joan Amoros, said that the situation of the third lane "is not very buoyant," since it has not yet begun, and has warned that if the additional money is not assigned it will be "very difficult" to have the rail link in Valencia in late 2015 and in Murcia and Cartagena in late 2016.
Amoros also indicated that problems need to be solved such as the implementation of the tunnel through Valencia, access to ports and the planning of a new line between Elche, Murcia and Cartagena.