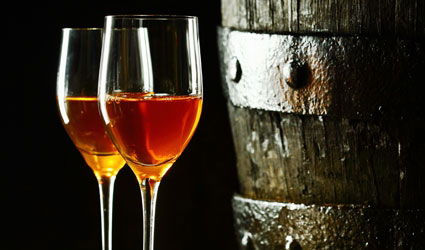 SPANISH wines have proven to be very popular in the Chinese market.
The Apostoles Palo Cortado Muy Viejo wine has been chosen as the best wine of 2013 by Wine in China magazine.
The Sherry obtained 96 points in the Top 100 Wines Evaluation 2013, the highest ranking in the contest organised by the Chinese magazine.
The production of the Apostoles Palo Cortado Muy Viejo dates back to 1862, when it was created in honour of Queen Isabel II after she visited the Gonzalez Byass winery vineyards.
It is said to have intense and lasting flavours of caramel, walnuts and a touch of espresso.
Another 11 Spanish wines ranked among the best 100 wines of 2013, seven of them obtaining a Silver Medal Prize and four of them a Bronze Medal Prize.
Wine in China magazine also awarded a prize to the 50 wines with the best price-quality relationship, choosing seven Spanish wines in this category.
The Spanish ambassador to China, Manuel Valencia, was awarded the 'Wine Culture Promotion Outstanding Contribution Award' for his work to promote wine culture.
Finally, the Rioja Certificate of Origin was given the 'Best Wine Culture Promotion Organisation' award.