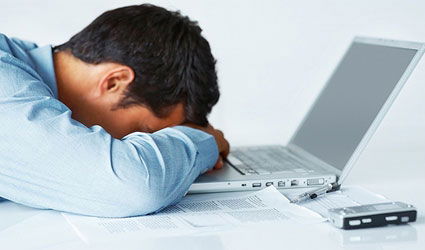 WORKERS in the Murcia Region are amongst the unhappiest in their jobs.
According to the IV Adecco Happiness at Work Survey, last year the region recorded the highest increase rate in Spain for disgruntled workers with 14.8 per cent more employees saying they were fed up at work.
The Balearics fell 9.4 per cent, Cantabria fell 3.2 per cent and the Canary Island's rates fell 1.1 per cent.
At the other extreme are those who lead the ranking with Navarre's workers holding higher levels of happiness. Behind them are Asturias, Extremadura and employees in the Basque country.
The professionals who declared themselves happiest in their work in 2013 were firefighters, teachers, journalists, pharmacists and engineers, although those questioned believed that the happiest in their jobs are artists, footballers, athletes in general and archaeologists.
According to the Adecco survey, the key to being happy at work is enjoying the work done (38.8 per cent) having a good working environment (17.5 per cent) followed by wages and job security.