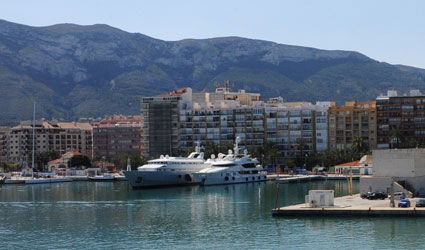 IF Denia harbour were two metres deeper, cruise ships could dock there.
A ship will visit the town in May, but must anchor outside the port entrance and ferry its 400 passengers ashore by launch.
The Culture department is already preparing different routes for them, showcasing Denia's culture, gastronomic and commercial offer.  Nevertheless the relatively shallow port is a "handicap" according to Tourism councillor Pepa Font.
The harbour's depth currently has a depth of 5.5 metres.  Dragging could make it a couple of metres deeper and able to accommodate medium-sized cruise ships.
Denia town hall has passed on the problem and the need for dragging to the Ports Directorate attached to the regional government's Environment department.
"The number of smaller cruise ships is increasing and companies are interested in towns like ours with special and distinctive characteristics," the councillor said.