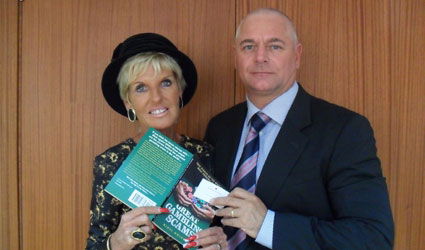 A message from Michel Euesden, Managing Director Euro Weekly News
 SIR (sic) Nigel Goldman is a crook.
The name Goldman is now synonymous with fraud.
In his case the worst possible type of fraud. He stooped to stealing money from the people who can least afford to lose it. Pensioners, widows –  if they had a few thousand pounds carefully saved over the years, he wanted it.
The fact he was robbing people, in some cases of their life's savings and their future, did not bother his slimy conscience one bit at all.
However, as publishers of the Euro Weekly News, we are starting to think that some local websites and wannabee local tabloids think that his name will raise their internet viewings, and hence their Google rankings.
The effect of the furore on the people who matter – his victims- seems to be the last thing on their minds.
Well, myself and husband Steven, have never claimed to be journalists, although members of our team are. We are publishers of community newspapers.
Now we are asking you members of the community – begging you – to stop treating this Goldman theft as your weekly updated episode of the Costa Soap. It is far too serious a matter for that.
The misery and suffering this creature has caused is indescribable. People have lost their life's savings, and, for some, their dreams of a comfortable future – in fact any kind of future – have been cruelly smashed to smithereens
He was a confidence trickster of the highest calibre. Although a great raconteur and a super supper guest he had one goal in mind – to dupe us all.
From businessmen and showbiz personalities and the Jetset to the ordinary man on the street, we were all taken in.
The media, including ourselves, were conned into believing he was a reformed character, no one escaped his charms.
 He claimed to have a pathological fear of returning to jail, hence why he had turned his back on a life of crime and had gone straight – his words not mine.
I make no excuses for him being our restaurant reviewer for a while.
Coming from Rochdale and being a non drinker I am no connoisseur of fine wines, so what was the problem with him doing restaurant reviews for our advertisers along the coast?
He was on his uppers having come straight to Spain from jail, and our readers wanted to know about the opening of new venues. He was able to socialise without it costing him money that he did not have.
However this relationship was terminated some years ago by our then esteemed Editor Alfredo Bloy, who found him to be repugnant and 'ignorant' beyond belief.
As with any paper the word of the Editor is final – especially Alfredo's who was loved by all.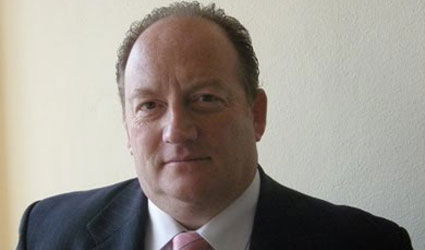 Although many of us have been deceived by the treacherous Goldman (pictured left), we can all get on with our lives. Our pride may hurt a little, but nothing else.
But for his investors things are completely different.
Their lives have been changed incalculably; in fact for many their lives have been wrecked.  Their dreams of a comfortable future have been cruelly ripped apart – they have nowhere to turn.
More than one of them are at the point of suicide – they are angry, disillusioned, confused, and many feel completely powerless.
Please, I beg of you – Goldman has robbed them of their money, their dreams and their future.
Please, as a community, do not rob them of their pride.
Let us all not give Goldman one more column inch.
No more Facebook, twitter or website comments.
Let the silence deafen him. His narcissism ensures he reads everything written about him. So let us be strong and united as a community. No more mention of this unscrupulous, unfeeling, calculating and systematic conman.
And let us all forward any information we have to Antonio Flores of Lawbird Solicitors on +34 952 861890 or email info@lawbird.com
The victims will be survivors. Goldman is not mythical and able to survive anything and everything. He will be found.
Here is my personal message to Sir (sic) Nigel – your last glass of Veuve-Clicquot  is on us – the survivors of the Costas, aka Sota- we are never far behind you.
One day soon it will be the last drop of champagne you savour in a very long time. Wherever you go it will not be far enough to escape from your victims. So enjoy your freedom now while you can, the law will catch up with you. You know what is to come, after all, you have been there before.
On behalf of Sota,  Sante!
Remember readers – loose lips sink ships, In this case "Silence gets Goldman."