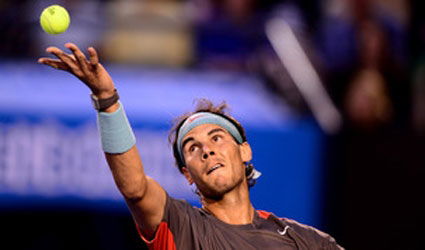 Friendly rivals Rafa Nadal and Roger Federer played the semi final match of The 2014 Australian Open today, with Nadal winning afer a strong performance.
Nadal won a tough first set 7-6, the second set was 6-3, followed up by a swift 6-3 win to get him through to the finals.
Nadal will face Stanistas Wawrinka in the final on Sunday.