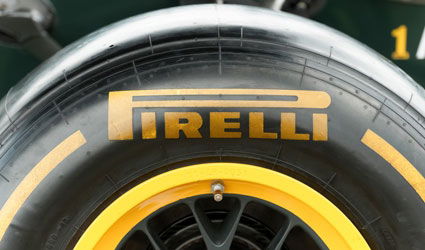 PIRELLI will continue to be the single supplier of tyres to the Formula One World Championship for the next three years.
This comes after the Italian company and the International Automobile Association (FIA) renewed their Formula One tyre supply contract, which is due to start in this year's season.
The FIA and Pirelli, in collaboration with the teams, have been working together to improve the levels of safety and performance in Formula One.
This results in important changes to the FIA Formula One Sporting Regulations regarding the testing of tyres, which will enable the Italian company to continue its Formula One single supply arrangements.
Pirelli will continue to determine the specification of the tyres and to manage all aspects of their development, in close consultation with the FIA and the teams.
In addition, Pirelli and the FIA have agreed to discuss how to go about establishing a possible partnership on the FIA Action for Road Safety campaign.