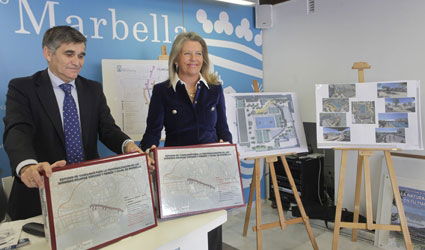 Avenue Ricardo Soriano in Marbella will continue to be open to traffic.
"Plan Marbella Centro" which is remodelling the centre of the town has done a viability study and come to the conclusion that it will not close the Avenue that carries over 33,000 vehicles a day due to having nowhere else for that traffic to go. The aim is modernise and make the main arteries of the town more functional.
The plan will cost a total of €7 million and take approximately three months to complete.