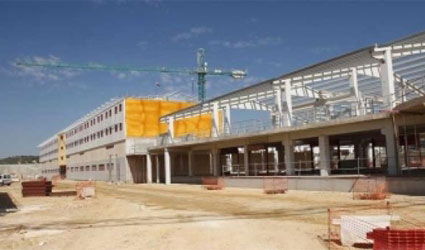 THE central government has spent €3.27 million on security for an empty prison.
Malaga's second prison in Archidona was built to deal with the excess population at the prison in Alhaurin de la Torre and has cost more than €100 million so far. It was near to completion almost two years ago, but no date has been set for it to open.
Now, a new two-year contract for the surveillance and maintenance of the completed building has been put out for public tender.
Last year, the Government Delegate for Andalucia, Carmen Crespo, said the prison would open when the budget allowed for it, and that financial problems would be solved over the years. The project for the prison, with 1,100 cells, was put out for public tender in 2009, and has been built in an area known as La Saucedilla, near the A-92M motorway.