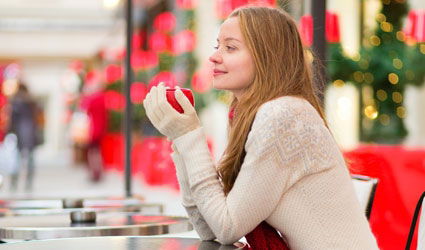 DOES Spain have an iconic female singer to rival those of other nations? Many singers bring to mind the pathos of times past or a period of turbulence. Gracie Fields symbolised the austere but homeliness of a pre-war Britain far removed from what it has since become.
Gracie lost her citizenship when, during the war, she married an Italian and departed for America. 
Would Vera Lynn have won the nation's heart had her career not coincided with World War Two? Vera's 'White Cliffs of Dover' and 'We'll Meet Again' evoke the sadness of war rather than they do the singer. 
Lynn's German counterpart was chanson singer Lale Anderson. The Doris Day look-alike made famous her wartime ballad Lili Marlene. It stole hearts beating beneath over 50 different types of military uniform.
Anna German is surely the world's most beautiful ordinary woman. I am not convinced that the Russian claim on this soulful balladeer is justified. Anna was of Soviet persecuted Polish-German descent. 
Who qualifies for the Edith Piaf of Russia? I asked the question of a Russian musicologist. She reeled off several names of singers whom she claims rival the great crooners of other nations. We opted for Lyudmila Zykina. However, Russian soul singers must include Klaudia Shulzhenko and Isabella Yurileva.
The celebrated chanteuse extraordinaire Aelita Neuhausen is a Latvian icon who rhapsodises hearts the world over. Norwegian nightingale Sissel Kyrkjebø's fame also reaches far beyond her country's borders.
Edith Piaf is characteristically French. The Little Sparrow's Non-je ne regret rien remains unrivalled. Her haunting melodies bring to mind Parisian nightlife during the 1940s and 1950s. The first chords of her chansons evoke romantic bars and wet cobbled streets weaving through the Left Bank of Paris. 
Portugal and Latin America fell at the feet of Amelia Rodriguez. The Spanish took this greatest of all Portuguese fado (destiny) singers straight to their throbbing hearts. When yet another movie was made of Amelia's life Spaniards queued for hours to make sure of their seats.
Nana Mouskouri is a Greek legend. As soon as one hears her voice a thousand Greek islands with necklaces of whitewashed cottages come to mind. The Athens born singer's voice conjures up images of basking fishing craft, beautiful bays and carefree café society.  Listening to Nana one breathes the fragrances of mimosa and bougainvillea.
Many of these sadly departed nightingales now warble to Elysium lyres.  Does Spain have a rival to match the women whose music lives on in our hearts? I posed my question to someone who, had she sung as well as she danced would have undoubtedly made the grade. Raquel Peña is arguably Spain's most enduring flamenco artiste. "Raquel," I asked. "Does Spain have an Edith Piaf or Amelia Rodriguez?"
After giving the question some thought the flamenco artiste, who has captivated audiences worldwide placed Lola Flores on Spain's claim to melodic fame. Do you agree?