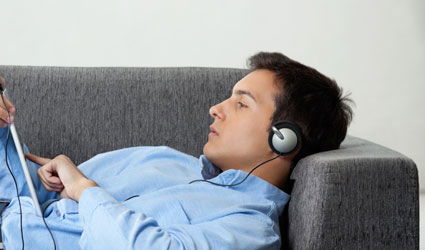 EIGHTY per cent of Spanish youths are convinced that they will have to depend upon their families in the future.
A study carried out amongst 1,000 young men and women between 18 and 24 by the Reina Sofia Centre for Adolescence and Youth shows that they are pessimistic about their future.
Amongst the so-called 'lost generation' who studied to prepare for the future but no find themselves without work amidst the financial crisis, 60 per cent think it unlikely that they will find or keep a job that they like within the next three years.
Fifty per cent see the chance of becoming financially self-sufficient, renting or buying a house or having a family as "very difficult".
Most of them are overwhelmed by a feeling of self-sacrifice, saying that they will have to live off their parents, without the chance of becoming independent or having their own children in the future.
According to experts, many are frustrated, because they have made an effort to prepare themselves, but have found that this doesn't guarantee they will find a good job.
More than 80 per cent of them believe that Spain will be in the same situation or worse off than it is now within a year's time. However, while 84 per cent think it is quite or very likely that they will have to work in whatever they can find, only 48 per cent would be willing to accept whatever job is offered to them, no matter where it is or what the salary.
More than 60 per cent believe they will have to travel abroad to find work, while 79 per cent think the solution is studying more.