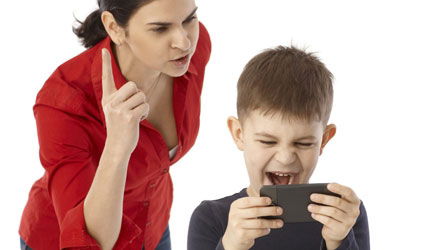 PARENTS beware! If you're trying to keep a tight leash on your finances these days then something you might not have thought about, is controlling how your kids spend your money.
Granted, their pocket money is theirs to do what they please with, but what about money that they might be spending without your consent?
It's been revealed that apps for mobile phones and tablets have been bleeding some mums and dads dry – and sometimes initially unbeknownst to both parents and kids.
In America this week, computer giant Apple has been made to refund €24 million to parents whose children made in-app purchases without their parents' consent.
We all have apps on our devices and many parents have games to distract the little ones on long journeys or just try and get five-minutes of me-time! But this is where the trouble starts. Once an app is downloaded then these so-called "in-app" purchases can be made along the way, which typically allow faster progression in a game.
All that is needed to go ahead with an in-app purchase is a password. Parents have complained that a password prompt screen would sometimes randomly pop up on their screen without explaining that this would finalise any purchase made in the app. Sounds complicated, right? Well that's exactly why so many parents got caught out unknowingly buying in-apps for their game-hungry kids.
In–app purchases can range from €1 to €100. In the US alone there have been 37,000 complaints, while one woman said her daughter had spent €2,000 in one app.
Apple is now under onus to change its billing procedures by March to make sure customers have given consent before they are charged for in-app purchases.
Modern technology is changing faster than we can say Bill Gates, so it's important to remember that apps aren't always all fun and games. Keep an eye on upgrades, in-app purchases and the likes, and that will help you keep a better eye on your finances.