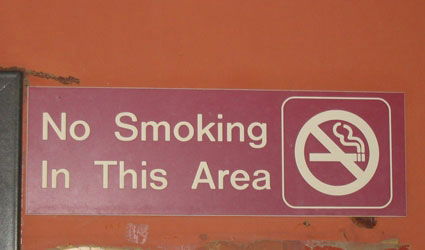 THE National Court has rejected a request from the Junta de Andalucia regional government to make tobacco companies pay for the health care of smokers.
The Junta was demanding that central government and six tobacco companies should pay the bill for 135 patients who developed different illnesses caused by their smoking habit.
The civil case began in 2002 and the Junta was demanding more than €1.76 million.
It presented documents to prove that the illnesses, relating to the heart and lungs, were due to the patients smoking.
The Junta can appeal against the decision in the Supreme Court.
The National Court also annulled the decision of the Technical Secretary General of the Ministry of Defence Delegation which in 2008 rejected the Junta's case because it was aimed against the State. It was specifically against the Ministry of Economy and Tax, but the ministry said there was no relationship between how the State Administration works and the damage caused by smoking.