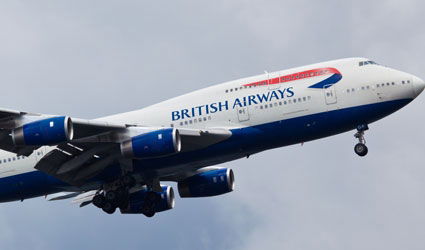 LAST year might not have been exceptional for airline Iberia but overall it was good for International Airlines Group.
With almost 32 million passengers in 2013, the group, which is holding company of  British Airways and Iberia, once again had more passengers than any other airline in Spain, said airports operator Aena. 
It was a mixed result for IAG with Iberia performing poorly. Its 10,880,3275 passenger numbers last year were almost 28 per cent down on 2012. This was offset by low-cost Iberia Express's 3,242,120 passengers, a 46 per cent increase.
The IAG improvement owed much to Vueling, acquired by IAG last April. The 2013 balance was the first to include low-cost Vueling's figures even though Iberia was the company's major shareholder before the takeover. 
Barcelona-based Vueling's 15,918,835 passengers served to counteract Iberia's decline with a 15.8 per cent increase, putting it in second place after
Ryanair with 26,464,793 passengers.
The Irish budget airline remained Spain's principal passenger carrier last year but experienced a 5 per cent fall.