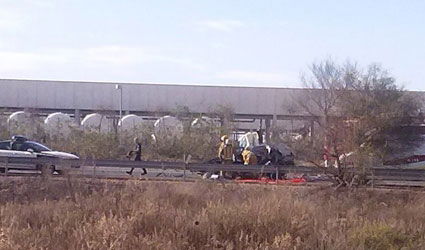 THE immediate widening of the N-332 has been demanded after a head on smash left a 40 year-old woman and her two-year-daughter dead.
The two died when their car was in collision with a bus.  The Izquierda Unidapolitical party has now recalled that Mayor Eduardo Dolon (PP), together with the Government and the Ministry of Development, in December announced the signing of a protocol to carry out works but as of yet "the protocol has not been signed or one euro budgeted for it" said Victor Ferrandez.
The woman, who lived on the Orihuela Costa, died at the scene whilst her daughter passed away later in Torrevieja Hospital as an outpouring of messages flooded social media sites in shock at what had happened.
One witness who was diverted from the crash site told The Euro Weekly News: "It was horrific, the car was completely destroyed and the bus overturned. I think everyone who was caught up in that crash went home and held their children and families a little tighter that night."