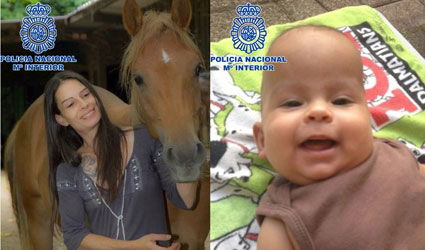 A SWISS mother has killed her sick baby with a knife in hospital in Torrevieja, then attempted to commit suicide with the same knife.
Katharina Katit-Staheli  kidnapped her 10 month old son Dylan after losing a custody battle over him in December. The boy was born with serious birth defects, but his mother had refused to take him to hospital for urgent medical treatment.
Swiss authorities called on the Spanish police for help a few days ago with a suspicion that she may be in Spain. Spanish police put out a public appeal for information. She was found in Torrevieja and arrested following a call from a citizen who recognised her and called police.
Although Dylan was in good health when the police found them, he was taken to hospital to be checked over and receive medical attention for his condition. He suffered from hydrocephalus, or water on the brain.
It is unclear how the woman managed to get a knife and stab her son to death while she was under arrest.  She remains in the hospital under police guard, with injuries sustained by the attempted suicide.