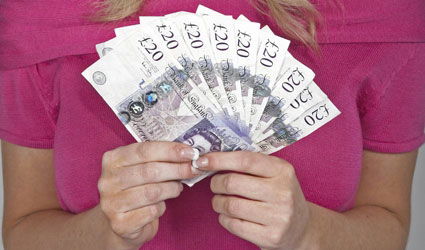 THE reality TV series, Benefits Street, features the lives of several jobless residents of one of Britain's most benefit-dependent streets. 90 per cent of those in the 137-house street in Birmingham claim one or more benefit.
The programme's aroused considerable controversy about both the benefits system and immigration, not helped by the latest official figures showing more than 60,000 families with five or more children rely on welfare and the overwheming publicity given to the widely-predicted "influx" of benefit tourists from Romania and Bulgaria on 1 January.
Of course any healthy society benefits from a flow of immigrants, just as many Britons make their lives abroad – like here in Spain where British entrepreneurial spirit is to be applauded.
But the issue isn't so much about immigration and those ripping off the system as a UK welfare system that, historically, funded individuals who made a lifestyle choice to live on benefits rather than seek work – allowing people to claim without having put anything in. Economic rights without responsibilities, a way of life for some, rather than the last resort or active means of poverty alleviation.  
In fact, we should point the finger at successive labour governments who had a vested interest in perpetuating a Ponzi scheme (taxing an ever-shrinking productive private sector to fund an ever-growing public sector and welfare-dependent underclass) in the pursuit of power – buying the support of poorer sections of society with other people's money.
Labour's "open door" immigration policy was also concocted to strengthen their electoral position given the tendency of immigrants to vote Labour, but at what cost?
The standard of living in the UK has declined as the cost of living has increased, while the UK (the SE, in particular) is vastly over-populated. Consequently, the quality of public services (health, education, transport) has diminished given the inability to cope with this overpopulation and increasing demands of those who've taken from the system without paying in. A situation  aggravated by the Coalition's austerity cuts in jobs and services.
The system is broken and rightly needs a long-awaited and necessary reform. The problem is that, as Benefits Street amply demonstrates, although there may be a culture of entitlement, the withdrawal of benefits can just as easily galvanise its former recipients into crime, not employment.
Nora Johnson's thrillers 'Retribution','Soul Stealer', 'The De Clerambault Code' (www.nora-johnson.com) available from Amazon in paperback/eBook (€0.89;£0.77) and iBookstore.Profits to Cudeca.