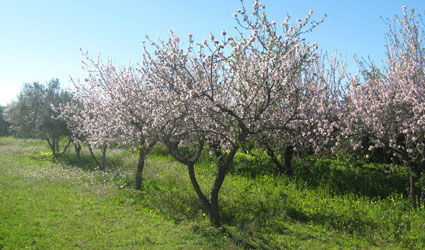 THE dried fruit sector in the province of Almeria last year harvested 6,600 tonnes of almonds.
This was a significant reduction in output of 25.7 per cent on the previous year. However, the  fall in the volume of the product has increased its value by 66 per cent  reaching a price of €1.70 per kilo. This price is almost twice the average price achieved in the last five years.
The total value of almond production in the province amounted to €11.34 million, some 23.5 per cent more than in 2012. The decline in the almond crop in 2013, according to the territorial delegate of Agriculture, Fisheries and Environment, Jose Manuel Ortiz, "is due to a number of circumstances, such as frost in February and March, continuous rains prevented blooming at the time of flowering, and the depletion of some plantations, following droughts in previous years,has all resulted in the decline in average yields".
The almond is the crop that occupies the most space in the province, mostly distributed between the regions of Alto Almanzora and Los Velez.