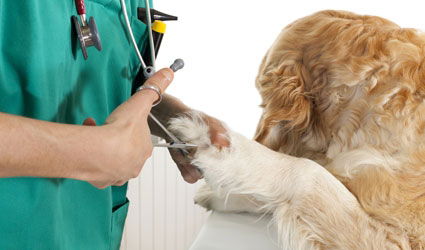 Dog owners in UK are being warned about a mystery illness which is affecting dogs across the country.
The Forestry Commission in the New Forest, Hampshire, has posted notices telling owners to look out for lesions on the dog's legs, paws or face. These initial signs quickly lead to depression, lack of appetite and vomiting, followed by kidney failure and death.
If owners spot any wounds on their dogs, they should contact their vet immediately. The dogs which have survived the illness have been treated in the early stages.
In total 16 dogs have died in the past year, nine of which were in the New Forest, the others were in Worcestershire, Surrey, Cornwall and County Durham.
Vets have said that the illness is similar to a disease first seen in the USA in the 1980s which was known as "Alabama Rot" (or renal glomerular vasculopathy), which was caused by the E.coli bacteria. In the US it was only greyhounds which were affected, but in Britain several breeds have been seen with it.
There is as yet no evidence to the source of the disease in the UK. The Environment Agency has ruled out chemical contamination in water supplies.