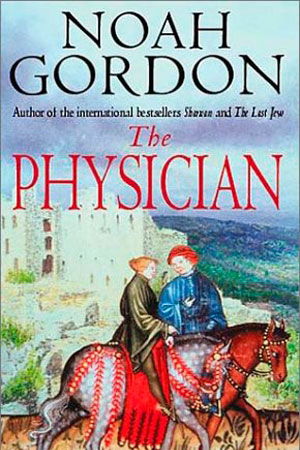 The Physician by Noah Gordon. 
WITH the film now in cinemas everywhere, The Physician is catching people's attention. The book by American novelist Noah Gordon became a bestseller throughout Europe, especially Germany and Spain.
An 11th century Christian boy studying medicine is fascinated with the goal of reaching medieval Toledo, Cordoba and even far-away Persia. Under the tutelage of his Jewish physician mentor, he travels from England across Europe to learn medicine and science from the learned Muslims.
For a Christian this would be impossible, so he disguises himself as a Jew and eventually practices medicine as an army surgeon in the service of the Persian Shah. Given today's geopolitical climate highlighting tensions between Iran and Israel, the fact that an individual should disguise himself as a Jew in order to enter Persia because Jews had relative freedom there lends itself to a fascinating historical journey to a time when the world was, well, quite a bit different than it is today.