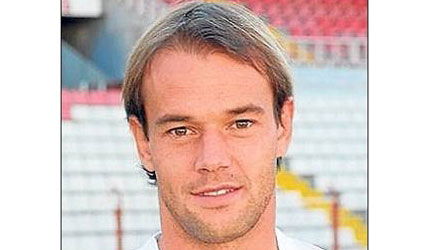 COURT proceedings began yesterday (Monday) for three footballers accused of bringing cocaine into Spain.
Among the accused is a Leganés player and two ex-players from Athletic and Hércules de Alicante. 
The Audiencia Nacional is trying the case of nine people accused in operation Cición that has been going on since 2009. The prosecutor is asking for up to 15 years for trying to bring a tonne of cocaine into Spain.
Leganés player Carlos de la Vega is facing a 10 year sentence; ex-players Jesús Emilio Díez de Mier, "Txutxi", formerly of Athletic faces 11 years and Predrag Stankovic, formerly of Hércules, faces 11 years and six months.According to the prosecutor José Perals, the kingpin of the organisation was Zoran Matijevic, a football rep of Serbian origin, who is now facing a 15 year sentence.
The 9 are accused of bringing in a tonne of cocaine from Argentina and trying to smuggle it through the ports of Algeciras and Valencia.
Matijevic used Stankovic as his contact in Spain who then used De la Vega and Pablo Acosta Rivera (10 year sentence) as second tier actors who would then use the company Ariete Sport as a cover to give the appearance of a legitimate business. Matijevic used his frequent trips to Argentina as a rep as a cover for the illegal business
The first shipment of 600 kilos arrived from Argentina in Algeciras on the 23rd of February in 2009; it was then transported, on a truck driven by fake policemen, to a warehouse in Humanes (Madrid). Another shipment of 350 kilos arrived in the port of Valencia the next day; it was inspected and detained by port security.
The prosecutor has valued the total of shipments at €117 million