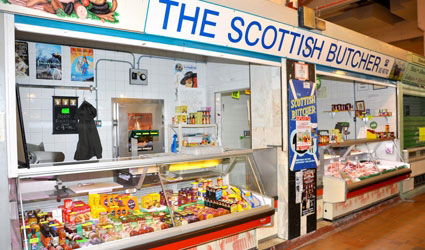 BURNS Night is coming up on January 25, and that means haggis! Come in to The Scottish Butcher,the butcher who is ready with plenty of haggis on hand for the 2014 celebration of the beloved Robert Burns.
When it comes to taste, tenderness and value for money found at The Scottish Butcher, there is no comparison with meat purchased at the supermarket. Weekly offers guarantee great deals, and owner Scott Gray stands ready with a warm and friendly welcome to all customers.
The Scottish Butcher is conveniently located in Mercacentro across from the train station in Fuengirola. Find your way to the top floor and find a good deal on not only your Burns Night haggis but on all quality meat and products at the best prices.
The Scottish Butcher
Mercacentro
Avda Jesus Santos Rein
29640  Fuengirola
952 467 743