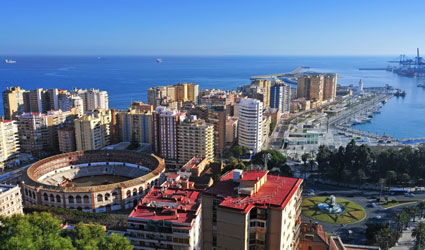 MALAGA captured 13.9 per cent of the Spanish market of property sales to foreigners in the first three quarters of 2013.
This makes it the top province in the nation for last year. It registered 70.9 per cent of such sales for all of Andalucia, which has a total of eight provinces.
Of all Malaga's sales, 36.2 per cent were to foreigners, a figure much higher than the national average of 16.8 per cent according to government figures provided by the National Federation of Property Developers and Residential Tourism.
Malaga's property sales to foreigners the year prior (2012) was 28.2 per cent. Malaga is second only behind Alicante in terms of provinces with the highest percentage of real estate transactions on the part of foreigners. But in terms of absolute volume of sales, Malaga remained the top market with 1,306 more sales, as compared to Almeria with 329 and Murcia with 418.
Throughout Spain, the first part of 2013 saw a substantial increase over the year before, with a 20.5 per cent rise in sales to both resident and non-resident foreigners. In contrast, the rate of property purchases by Spaniards decreased by 14.7 per cent below the previous year.
Ricardo Arranz, president of the Federation issuing the report, claims that the fledgling upturn in the sector comes at the hands of distinct pockets of foreign buyers with a growing interest in Spanish properties, especially those from northern Europe, Russia and the Middle East.