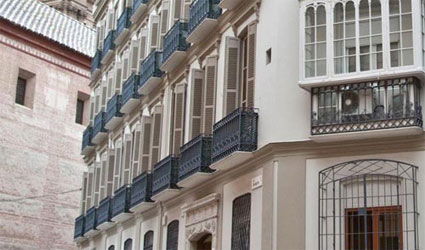 A 54 year old doctor and a 28 year old man in Malaga have died from swine flu; making a total of three deaths from the illness in Andalucia.
The doctor, a gynecologist, had spent two weeks in the Clinica Galvez with pneumonia and lung problems, which were diagnosed as the H1N1 virus, also known as influenza A or swine flu.  He went into hospital on January 5, after four days with a high temperature. He had not had the flu vaccination.
Maria del Mar Vazquez, Medical Director at the Galvez hospital said "It is very hard for us, because a much loved person has died. One of us has passed away. He was a great doctor who had been with us for many years."
The second death in Malaga was in the early hours of this morning in the Hospital Clinico Universitario, where a young man aged 28 had been admitted to the Emergency ward with severe pneumonia.
Swine flu is a contagious disease which is spread by coughing and sneezing, or by coming into contact with a surface which someone with the disease has touched. It is not possible to catch it through pig-related foods, despite the name. When the H1N1 virus first became pandemic, patients who caught it had direct contact with pigs; this is no longer the case with the new strain of the virus.
Symptoms are similar to seasonal flu, including cough, fever, sore throat, blocked nose, aches in the body, headache, chills and fatigue. Once someone has caught the disease, they can be contagious for one day before symptoms show and seven days after.
Malaga province currently has 13 patients in public hospitals suffering from influenza A; one in the Costa del Sol hospital, eight in University Clinic Hospital and four in Carlos Haya.  Experts expect the illness to peak in the last week of January and first week of February.
Another man, aged 49, also died yesterday in Teruel, bringing the death count up to four in the province of Aragon, where 130 cases have been reported.
Doctors have warned that Spain is in the grip of a flu epidemic. There are 90 severe cases per 100,000 of the population, which is higher than in previous years. Hospitals have been warned that hospital wards could be inundated by flu patients in the next couple of weeks. The main strain is the influenza A, which has been absent from Spain for the last three years.