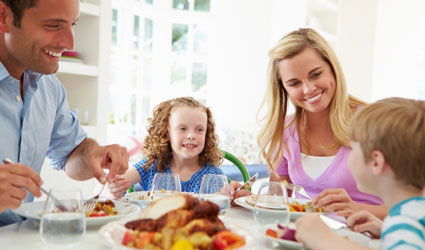 CHILDREN who eat their meals at the dining table are less likely to be overweight according to new research.
The results come from a study of children aged between two and five in more than 100 child care centres in America. They found that children tend to be slimmer as they learn when they are full. Children who are allowed to eat in front of the TV are more likely to be overweight because they do not learn to recognise when they have had enough.
Children who serve themselves were also found to eat less than those who are given pre-plated food.
The researchers argue that parents should not force their children to eat everything as this can result in them ignoring their body's signals and encourage them to eat more than they need.