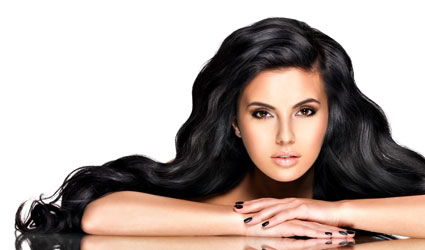 Moisturising. The cold air, rain or snow can cause almost irreparable damage to your hair. Use creams and hair oils to keep it hydrated.
Adequate shampoo. Detect what type of hair you have and acquire the right products for your hair.
Heated tools. In winter, especially the hairdryer is almost essential. It is a bad idea to go outside with wet hair in cold weather it is as bad as abusing your hair with hairdryers and curling irons. Use these items sparingly and dry your hair with the towel before to reduce drying time and thus the risk of damage.
Home Treatments. In winter you will have more time to apply them on your hair. Softener creams, brightener teas; apply any remedy you decide to improve your hair for at least 15 minutes.
Avoid the frizz. With the cold your hair usually shows more frizz than when the weather is drier. To combat this effect you can buy anti frizz blisters or sprays.
Hair loss. Hair falls are cyclical with seasonal changes. If you are noticing more hair loss than usual, use fall protection shampoo for one month and you will notice how your hair returns to normal.
Hair treatments. After the summer is the best time for hair treatments. Keratin treatments are the best because they nourish the hair, give it an extra shine, seal the cuticles and last for three months.
Haircut. Winter is a good time to have a good haircut, for two reasons: we get rid of the summer devastation and maintain a perfect hair.
Good food. Food is the key to keeping your hair healthy and shiny; you know that what you ingest is directly reflected on the outside. To maintain a healthy and beautiful hair you need to eat properly.
Water. Drink plenty of water, keep yourself healthy and hydrated, as well as your hair!