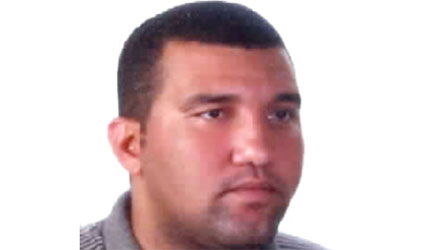 NATIONAL police in Mallorca have arrested a 37 year old man from the Dominican Republic who is on the USA's most wanted list for a multi-million dollar mobile phone fraud.
Juegers Veloz is alleged to be part of a criminal network that stole information regarding telephone accounts and used it to make fraudulent calls worldwide between 2009 and 2011; costing phone owners $17 million and earning themselves more than $250 million according to a statement from the Spanish Interior Ministry.
The gang was made up of twelve people; it is believed that Veloz's responsibilities were to uncover and share information regarding the victims and recruit others to join his network.
The gang cloned mobile phones for international use.  They would steal telephones from their victims, re-programme others with the information gleaned, these would be sold on the black market. The new 'clients' made regular payments for service and maintenance which would permit them to make international calls via an operator in China; the original victims were left to pick up the bills.
Juegers Veloz was questioned about the case in 2012 in USA when evidence led police to his door; at the time he said that a Chinese person had sent the computers to him and had paid him to maintain. Veloz disappeared from his home in Pennsylvania soon after being questioned. He has been living in Palma for two years, he is currently under arrest in Palma awaiting extradition to the United States.
Five other members of the organisation were arrested in 2012 in America, with international arrest warrants issued for the remaining members.