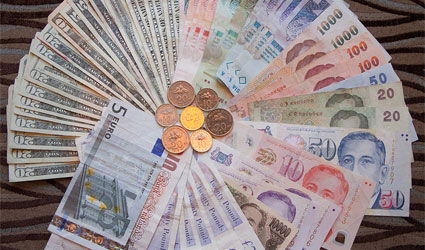 FOREIGN investment in Spain's sovereign debt grew by almost €21 billion in November.
Holdings rose to €273.172 billion, the highest figure since 2011 according to Spain's Treasury.
Forty per cent of Spanish bonds and bills are now in foreign hands, an increase of 3 percentage points on October and a return to the investment levels of mid-2012.
The improvement was prompted by liquidity provided by the principal central banks, complemented by demand for a high-yield debt offering.  This has worked in the favour of eurozone economies like Spain's, analysts explained.
Increased confidence notwithstanding, the foreign holding of roughly 40 per cent in Spain's sovereign debt falls short of the 54.8 per cent recorded in 2010. 
In that year, Spanish banks held just 12 per cent of the debt, but the flow of cheap credit from the European Central Bank have turned the banking sector into one of the Treasury's best clients.
By the first quarter of 2013, banks held 33.8 per cent of all the debt in circulation, the largest amount since the Treasury began to publish results in 1995.