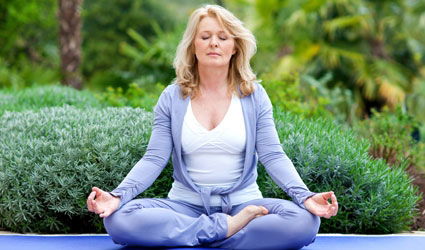 MEDITATION may help people reduce depression and anxiety, researchers from the Johns Hopkins University suggest.
In a study published in the JAMA Internal Medicine journal, Dr Madhav Goyal claims the effects of meditating are "similar to the effects of antidepressants."
The research, published in the JAMA Internal Medicine journal, reviewed 47 prior studies about the effect of meditation on various conditions (including substance abuse and eating disorder habits), and involved 3,515 participants.
Dr Goyal and his team found out that mindful meditation, a Buddhist technique which emphasises on the relaxation of body and mind, had promising effects.
This type of meditation is typically practiced 30 to 40 minutes a day.
They also found out, however, that other types of meditation like mantra didn't have any improving effect on stress levels or quality of life.
Meditation is not currently included in depression and anxiety treatments, although Goyal and his team claim doctors should be ready to discuss with their patients the role meditation could play in order to deal with stress.