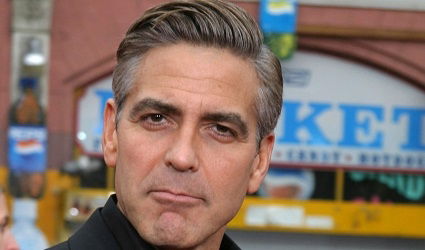 George Clooney and Hugh Laurie have arrived in Valencia to start filming Disney's new science fiction film 'Tomorrowland.'
George Clooney arrived at 7.30pm on Sunday evening at his hotel in Valencia, half an hour after his co-star Hugh Laurie.
Filming will take place in Valencia's futuristic 'City of Arts and Sciences' (Ciudad de las Artes y las Ciencas de Valencia), where crews have been preparing the sets since December. Castings took place in Valencia for the 300 extras that will be needed for the film.
'Tomorrowland' is the tale of a scientifically curious teenager and former boy genius inventor, who are bound by destiny to uncover together the secrets of a place somewhere in time and space, held in their collective memory.
The film is directed by Brad Bird, who won Oscars for 'Ratatouille' and 'The Incredibles'
'La Ciudad de las Artes y las Ciencias' will remain open as normal during filming, excepto n Monday January 27, when the 'Hemisferic' will be closed to the public.