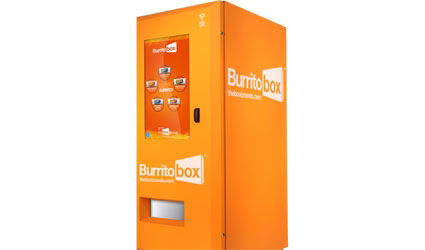 A PETROL station in Los Angeles (US) is the home of the world's first ever burrito vending machine.
At $3 (€2.20) each, the 'Burrito Box' offers five different versions of the Mexican dish: roasted potato, ham, shredded beef, chicken and chorizo sausage.
The final touch comes with sour cream, spicy Tabasco sauce or a more traditional guacamole sauce with prices ranging from $0.50 to $0.75 (€0.36 to €0.55).
Their creators claim the burritos are 100 per cent natural, made with free-range chicken and eggs.
The 'Burrito Box' has received mixed reviews so far, with a user commenting on its official Facebook page: "How could something so good, go so wrong?"
But despite this, many others are asking the 'Burrito Box' to come to their cities.
For the time being, their creators plan to install a second burrito vending machine in Los Angeles on Saturday.