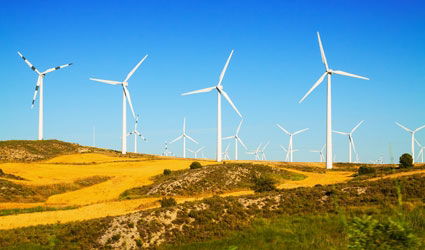 SPAIN saves money on windy days, according to the Wind Business Association.
The sector reports that 2013 was, in general, a good year for generating energy thanks to the wind, with a production of 49.5 TWh in the first 11 months, 16.1 per cent more than the same period in 2012.
However, the anticyclone which passed through Spain in December led to a fall in production and a rise in prices on the electric market. That month, 15.4 per cent of energy needs were covered by wind production, and the average market price was €80/MWh. On one particular day, the price rose to €93.11/MWh.
The windiest month was November, when 6,471GWh were produced, which covered 31.7 per cent of demand and put prices down to €41.8. The least windy month was July, covering 13.4 per cent of demand, and the price was €51.16/MWh.
February 2 was the day on which the highest percentage of Spain's needs were covered with wind-produced energy, and the price fell to just €7.69/MWh.