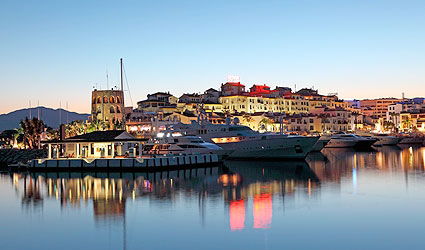 TOURISTS visiting Malaga province from outside the EU made purchases worth almost €100 million between September 2012 and October 2013. 
This is around 9 per cent of the total spent in Spain, according to a study by consultant Global Blue, entitled 'Spain, the world's number one shopping destination'.
They survey shows that the Chinese spend the most, with 26 per cent of the worldwide quota, followed by the Russians, Indonesians, North Americans, Japanese, Thais and Saudi Arabians.
It estimates that for every €1 spent by European tourists, non-EU tourists spend €4, and that over their stay, they can spend up to 10 times more.
Approximately €77 million was spent in the Marbella Puerto Banus area alone, which shows that they are becoming popular shopping destinations, having increased business by 27 per cent.
The President of the Costa del Sol Tourism Board, Elias Bendodo, has pointed out that Marbella has the second highest sales of luxury products and services in Spain.