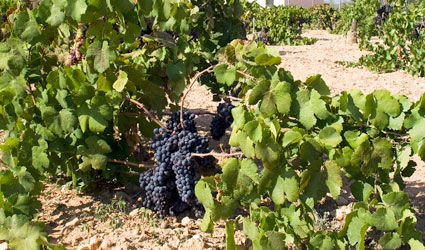 BALEARIC wine production saw an increase of 5.9 per cent in 2013 with a yield of almost 52,000 hectolitres from roughly 1,400 hectares of land.
As usual, red wine was the most produced product, but in response to market demands, there was a 28.9 per cent increase of rose production and a 23.5 per cent increase in white production over the previous year.
Of the 51,681 hectolitres produced, 29,196 can claim the Denominations of Origin Binissalem or Pla y Llevant. Binissalem experienced a 9.8 per cent increase over last year while Pla y Llevant experienced a slight decrease of 5 per cent. The other 22,484 hectolitres will be labelled Vino de la Tierra.
The 2013 harvest registered almost 8,000,000 kilos of grapes, 6.2 per cent more than 2012 and the second highest of the last 10 years.
September rains prolonged the harvest season that stretched into the end of October. Still, the quality of the grapes remained high thanks to favourable climate conditions benefitting the vines.